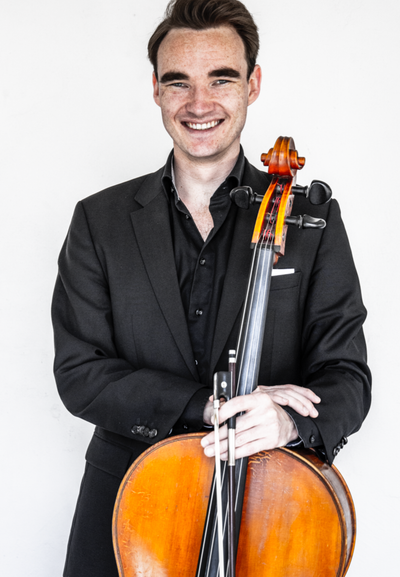 Markus Eriksen is originally from Kråkstad near Oslo, but lived in Bergen from 2013 to 2021, where he did his Masters degree in performing arts as well as a music teacher studies. He currently lives in Longyearbyen on Svalbard where he works as a music teacher, conductor of two choirs and a big band, and since he is the only professional musician on Svalbard he often performs concerts and generally is concidered a big resource for the cultural scene.
In Februrary 2023 he set an unofficial world record for the worlds northernmost opera, by doing Mozarts Magic Flute, where he was the conductor, director and script writer. For this he brought together all of the local choirs and ensembles, some local youths, and together with professional singers they produced the first opera in Svalbard history.
He is a very versatile cellist who plays as a soloist, chamber musician, and in the bigger symphony orchestras. Markus plays everything from contemporary music to the more traditional repertoire, with a special interest for the earlier music. He plays baroque cello besides the classical cello, and through his masters studies he has become very recognised for his innovative research, recordings and interpretations of Beethovens cello sonatas, which you can read more about in the articles posted under "Interpreting Beethoven".
Markus is available to be booked as a soloist, playing chamber music or in orchestras, giving lessons and masterclasses, as a conductor or to give university lectures about his Beethoven project.